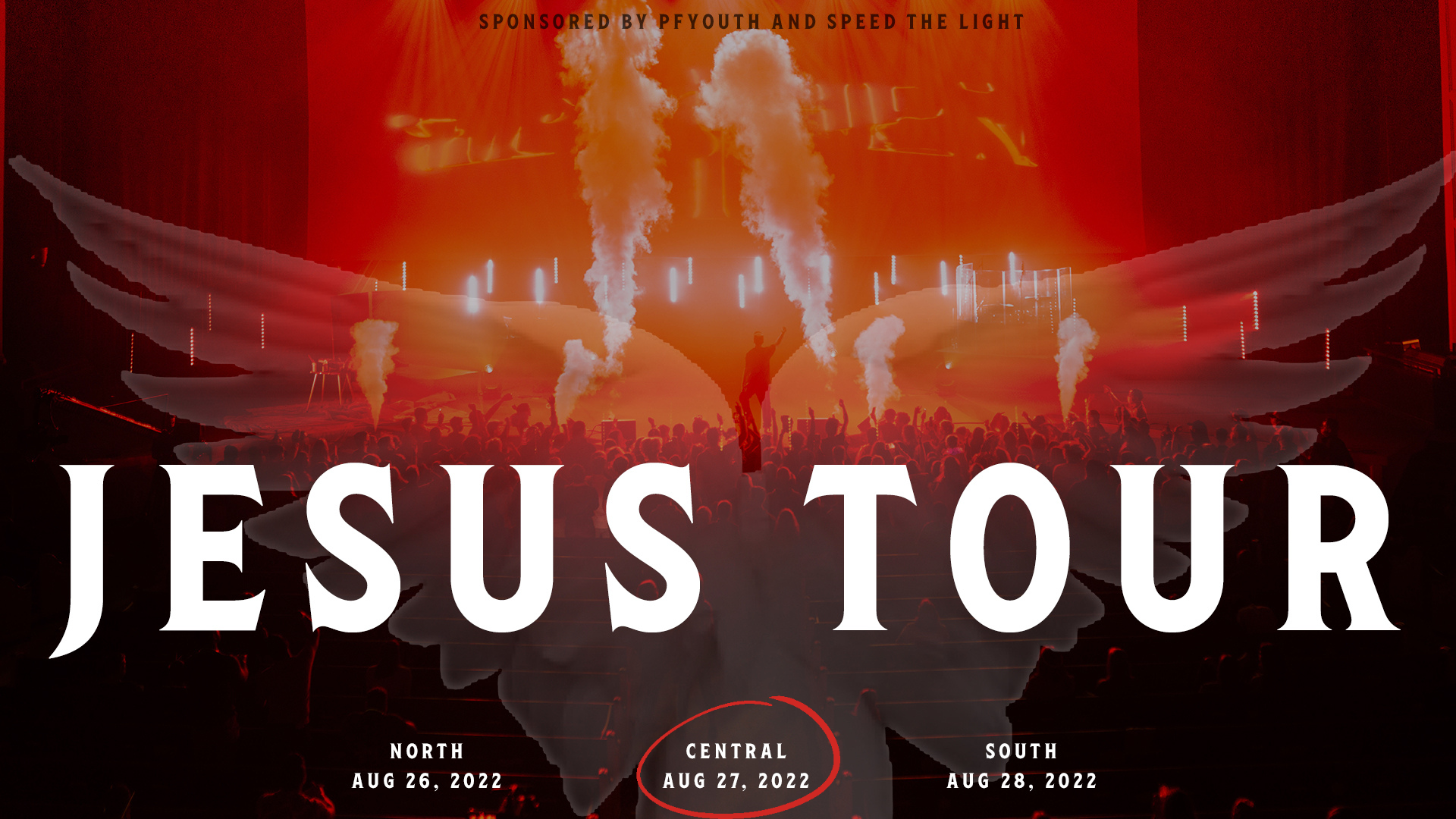 GET READY TO GO BACK TO SCHOOL WITH THE YA TEAM AT JESUS TOUR '22!
The Jesus Tour will now serve as the catalyst for both local and global youth missions in PFYouth. You will leave with a burning vision for what youth missions could be in Florida if we all work together and put Jesus first!
The Youth Alive Team will empower students to be Campus Missionaries and go back to school burning for Jesus. We will also celebrate global missions by awarding youth ministries who have gone above and beyond for STL!  STL (Speed the Light) is a student-initiated, volunteer, charitable program that provides much-needed equipment to missionaries across the nation and in over 180 countries around the world.
JESUS TOUR CENTRAL
AUGUST 27TH – 7 PM
Faith Assembly Orlando
9307 Curry Ford Rd.
Orlando, FL 32825